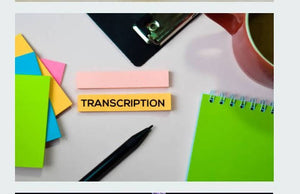 Welcome to where your vision meets reality!
I transcribe minutes and hours of audio or video webinars, lectures, sermons, interviews, telephone conversations, audio books, speeches, podcast to mention just a few.
I pride myself in providing high quality transcripts and ability to work efficiently and quickly while meeting deadlines.
Just indicate what your transcription needs are, then leave the rest to me.